Spring 2018 Concert
The Bach Chorale of Grand Rapids will present its spring 2018 concert at 7:30 pm on Sunday, May 6, at Central Reformed Church, 10 College NE in downtown Grand Rapids.
The internationally acclaimed piano virtuoso Roman Salyutov will be our guest soloist once again, performing Wolfgang Amadeus Mozart's piano concerto No. 9 in E-flat, K. 271 with a chamber orchestra. The Bach Chorale will present Mozart's Missa Brevis in G, Benedictus sit Deus, and Misericordias Domini, a setting of the hymn Tantum ergo by Anton Bruckner, and the opening choruses and final chorales of J. S. Bach's Cantatas 40 and 73.
After April 1, tickets may be ordered using our Purchase Tickets and CD page; they will also be available at the door. Ticket prices are $18 for adults, $12 for seniors (62+), and $8 for students with ID.  Credit cards, cash or checks will be accepted.
Matching Contributions

The Bach Chorale of Grand Rapids is pleased to announce that we have been awarded a grant from the State of Michigan Council for Arts and Cultural Affairs (MCACA) and the National Endowment for the Arts. MCACA will match contributions made to the Chorale during the fiscal year 2017-2018, up to the amount of $3200.
The Bach Chorale is also pleased to report contributions during this season from the Consulate General of the Federal Republic of Germany, and from the H. Henry Meeter Center for Calvin Studies at Calvin College.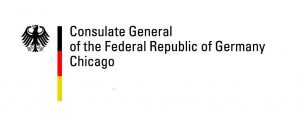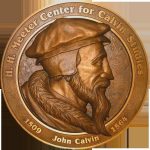 Auditions
The Bach Chorale is continuing to establish itself as a premier choral ensemble dedicated to performing significant works of the finest choral and choral/orchestral repertoire. Experienced choral musicians of any vocal range (particularly sopranos and tenors) are cordially invited to join us. Auditions will be held in late February 2018.
For further information, please contact us through our auditions page.
We rehearse Wednesday nights from 7:30 to 9:30 at Central Reformed Church in Grand Rapids. Our rehearsals for spring 2018 will begin on February 28.
The Bach Chorale
~ preserving, promoting, and performing choral music written predominantly by European composers, with a special emphasis on the music of J. S. Bach, in an effort to keep the music of the masters alive ~
Listen
Bach: Ihr aber seid nicht fleischlich
Mendelssohn: Mitten wir im Leben sind