Spring Concerts
The Bach Chorale of Grand Rapids will be presenting a pair of concerts in honor of the 500th anniversary of the Reformation and its own 20th anniversary.  True to our overall motto, "Reformation," we will perform works by composers whose output was greatly influenced by that historical movement.
On Sunday, April 30, 2017, at 7:30 pm, with a chamber orchestra, we will perform J.S. Bach's cantata "Ein feste Burg", and his Keyboard Concerto in D Minor, featuring the piano virtuoso Roman Salyutov. Also included are motets by Felix Mendelssohn and Johann Christoph Bach, and the Chorale Fantasy on "Ein feste Burg" by Max Reger, played by organist extraordinaire Isabelle Demers.
On Monday, May 1, at 7:30 pm, our chamber concert will include Mr. Salyutov performing Liszt's Fantasy and Fugue on B-A-C-H; Eric Tanner and Jeremy Crosmer will join him to play the famous Trio in B major op. 8 by Johannes Brahms.  The Bach Chorale will sing two motets by Brahms, "Es ist das Heil uns kommen her" and "Schaffe in mir, Gott, ein reines Herz," as well as C. V. Stanford's "If ye then be risen with Christ."
Both concerts will take place at Central Reformed Church, 10 College NE in downtown Grand Rapids.
Tickets may be ordered using our Purchase Tickets and CD page; they will also be available at the door. Ticket prices are $18 for adults, $12 for seniors (62+), and $8 for students with ID. Patrons purchasing advance tickets for both concerts will receive 50% off the price of the second concert. (This offer is only valid for tickets purchased through our website.) Credit cards, cash or checks will be accepted.
Matching Contributions

The Bach Chorale of Grand Rapids is pleased to announce that we have been awarded a grant from the State of Michigan Council for Arts and Cultural Affairs (MCACA) and the National Endowment for the Arts. MCACA will match contributions made to the Chorale during the fiscal year 2016-2017, up to the amount of $3750.
The Bach Chorale is also pleased to report contributions toward this concert from the Consulate General of the Federal Republic of Germany, and from the H. Henry Meeter Center for Calvin Studies at Calvin College.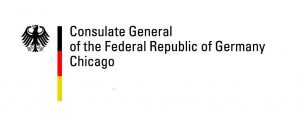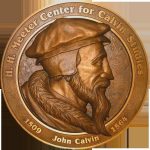 Auditions
In light of this very special project, the Bach Chorale will hold comprehensive auditions for current members as well as all other interested choral musicians in the area. Unlike most general auditions, the task here will be for all applicants to learn their respective part (S, A, T, or B) in the opening movement of Bach's Cantata 80, and demonstrate their ability to sing it with confidence, accompanied by piano. A link to the score can be found on our auditions page.
The auditions will be held on Wednesday, February 8th, from 7:00 pm to 10:00 pm, in the chapel of Central Reformed Church.
For further information, please contact us through our auditions page.
We rehearse Wednesday nights from 7:30 to 9:30 pm at Central Reformed Church in Grand Rapids. Our rehearsals for spring 2017 will begin on Wednesday, February 15.
The Bach Chorale
~ preserving, promoting, and performing choral music written predominantly by European composers, with a special emphasis on the music of J.S. Bach, in an effort to keep the music of the masters alive ~
Listen
Bach: Ihr aber seid nicht fleischlich
Mendelssohn: Mitten wir im Leben sind